How was your 2017? Mine was... full of cosplay! Here are all the cosplay projects I took on last year, large and small!
I don't usually do "real clothes" cosplay, but this one was a Patron suggestion (and Wendy is such a great character!) This is a ridiculously comfortable costume, plus I learned a new fake freckles makeup technique for this one!
I made Ciri in 2016, but this past year I updated her! With the new and improved pieces, this has become one of the costumes I'm the most proud of.
I created this one for a group April Fools' joke! We all announced this cosplay for "Daokon 2017," then fought over the "theft" of our idea. I made new friends!
I never did a full photoshoot for Arwen, because she was just a quick costume I threw together (in an all-day livestream!) for a music video called "Lorde of the Rings," which I sang backup in! (This is the lovely Cherry Bombshell Cosplay as Galadriel!)
This isn't a "cosplay" per se, but I got to be part of a group shoot of Disney ladies with flowers in our hair. I chose Belle, and of course Belle needs roses
We fostered two ginger kittens in 2017 named Fred and George! Of course, I had to do a Weasley family photoshoot.
I created pin-up Dr. Horrible to meet Nathan Fillion and Felicia Day at Denver Comic Con! This was meant to be a quick and simple costume, but ended up being one of my favorites from the year.
I made Iris for a group Final Fantasy photoshoot! To be honest, the moogle is my favorite part of this costume. Featuring Jesse of Jessolaurus Rex as Gladio
This costume was a childhood dream for me! It even "walks," something I've spent years hoping to figure out how to do
I put together this modern Arya Stark look for a Patron-exclusive shoot, but ended up loving this shoot too much not to share it! This one featured a beautiful dog named Belle as my Nymeria
I put together Queenie's pajamas for a Goldstein sisters photoshoot with Starbit Cosplay in Norway!
The moment I saw Arya's new season 7 look, I knew I had to make it! I put this first version together quickly for DragonCon, but I'm working on improvements and updates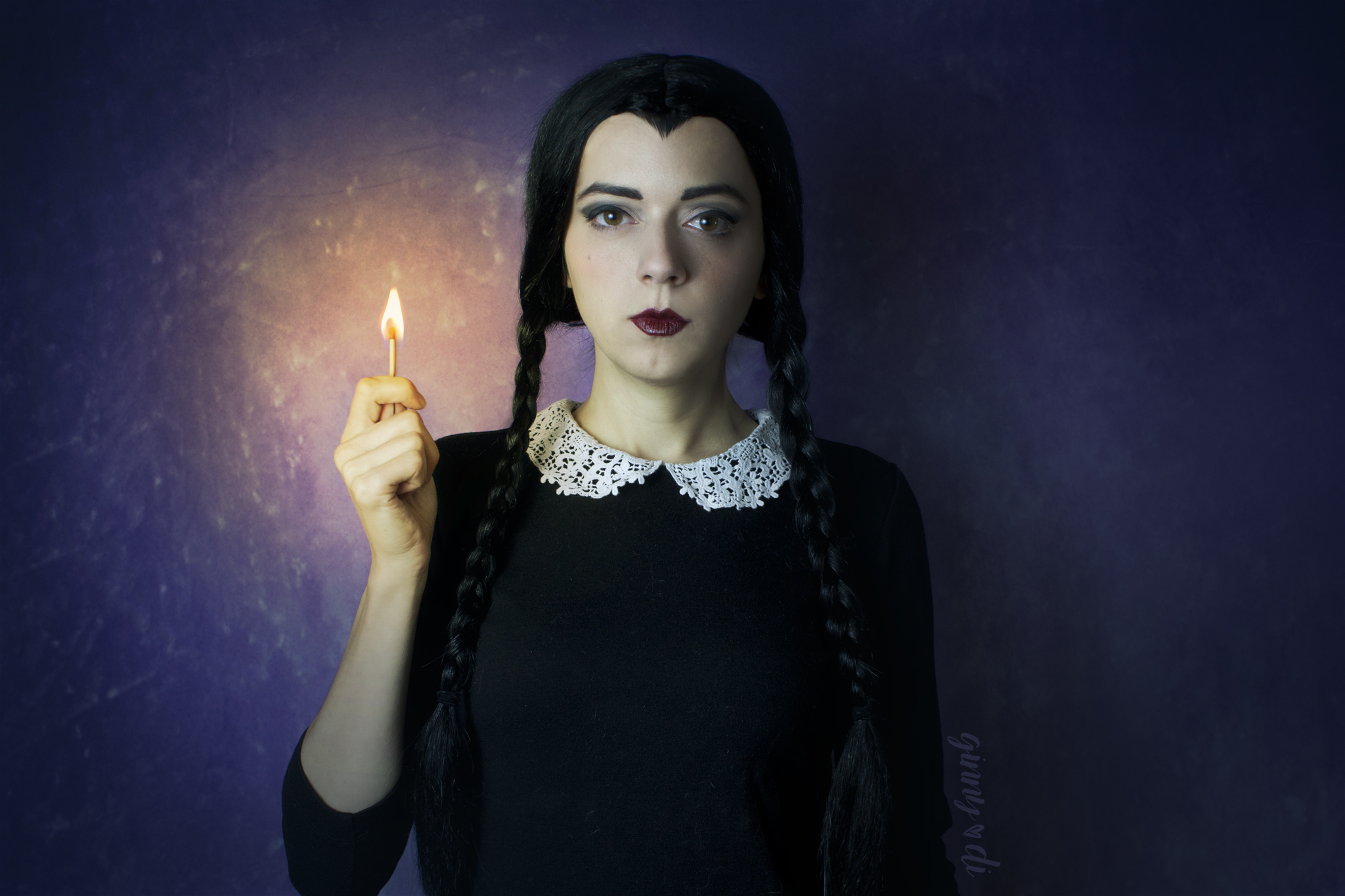 I've made Wednesday before, but this year I updated her for my Halloween music video! I covered the Addams Family theme as this iconic little goth kid.
Megara is another remake, this time for a Disney parody music video. "Take a Hint" features four Disney ladies, four Disney creepers, and a lot of sass!
I created two sets of Harry Potter-inspired pin-ups this year! The calendars are sold out, but stickers, prints, and greeting cards are still available!
It was a crazy year (my first year as a professional cosplayer!) and a lot of fun! I can't wait to see what my 2018 cosplays look like.