Remember that you can check out my other reviews here anytime. Also, if you have any suggestions for books you think I should read, books you think I'd like, or books you'd like to see reviewed, make sure to let me know in the comments! I can't guarantee that I'll read them, but I'll certainly consider it.
I borrowed Warm Bodies from my friend Courtney and I'm going to be honest: I hated it. But what surprised me the most is that everyone else seemed to love it. People whose taste in books I trust thought it was a great novel. It confused me so much that I decided I needed to look more deeply into what made me hate the book to figure out where the discrepancy lay between my reading of it, and others' readings of it.
Let's set the stage properly for this: I love zombies. I love them as a literary concept. I love how they challenge our concepts of humanity, how they function as the perfect enemy, how they force humanity to cooperate and collaborate, or show their true colors. So I went into this book with high hopes.
SPOILER ALERT—it's impossible to discuss this book without revealing the ending, so I'm just going to choose up front not to worry about giving spoilers. You've been warned!
Warm Bodies started out as a one-shot short fiction called "I Am a Zombie Filled with Love." It gained attention online and eventually Marion turned it into a full-on novel. The novel came out in 2010, and the movie came out last year, 2013, making that a pretty speedy transition from book to film.
The basic plotline: a zombie named R kidnaps a human girl while he and his zombie buddies are attacking a group of survivors, and then he falls in love with her. This romance happens in conjunction with his "healing" as he essentially comes slowly back to life, starting a zombie revolution in the process.
I'm going to start by saying what I did like about the book. I was intrigued by Marion's message about humanity, first of all. By introducing this medicine-less "healing" of zombies, he was basically saying that "zombie-ness" is not just a medical condition, but a state of mind. When R chooses to connect with people, to consider his existence, to think about his actions instead of following instinct, he is able to regain his humanity simply by force of will. Tie this in with all the commentary Marion makes on people dehumanizing each other and isolating themselves through technology, and it becomes pretty clear that Marion is talking not about a science fiction virus, but about a very real epidemic of people losing their ability to relate to one another, resulting in a society that is cruel and destructive.
Of course, then you have to tie in the zombies that don't get cured—the "Boneys." At first the concept of the Boneys bothered me, because I felt like Marion was just arbitrarily dividing the zombies into two groups so that he could still have enemy.
"What is he actually saying, then?" I complained to my friend Courtney as we attempted to make Indian food last week. "It's like he's saying 'if zombies can't be the bad guys, we need a bad guy' and then he invents the Boneys by just randomly splitting zombies into 'zombies that can be cured' and 'zombies that don't want to be cured'."
I paused for a second and then put my knife back on the cutting board. "....oh."
Because really, that's exactly what he's saying. There are portions of humanity that are so far gone into their disconnected mentality that they don't want to work to become better people, and these people will do everything they can to prevent those of us who do want to be healed from achieving it. As a social justice activist, I see these kind of people in real life all the time. Some of us are "fleshies"; we want to connect with other people, we don't want to hurt others, even when it feels necessary. Some of us are "boneys"; they're the ones that tell you to backstab your coworkers because "that's how everyone at the top got there." They're the ones that say "if someone treats you like shit, treat them like shit. They don't deserve your respect or kindness." They're the ones that encourage us to pit ourselves against other people as though we were enemies, rather than unite with our fellow people and recognize each others' struggles, and support each other.
Anyway. I like that message, because I'm a hippie. But that just about concludes everything I like about Warm Bodies. For some people, the message is the only thing that matters. If you're one of those people, then I highly recommend this book. But there are other people, too: people for whom other things matter in books, like plot structure, character depth, and quality prose. For those people, you should probably pass over this book at your local Barnes and Noble.
The first thing that struck me about this book was that it reads like a first draft. There are sentences and whole paragraphs that feel hastily thrown-in and purposeless, and there are scenes that are too long, and scenes that have weak transitions into other scenes. There are "oh yeah, I meant to write about that earlier but I'll just explain it now" moments all over the place—the kind of moments that, as a writer, you live with in a first draft with intent to correct in a second. There are plenty of segments that a good editor would reign in before publishing. (I'll add that I don't like Marion's writing on a sentence-to-sentence level; I find his prose grandiose and purple. But that's just personal preference, so I'll leave it there.)
But by far the worst thing about the writing in this book is the Romeo and Juliet extended metaphor. I think Shakespeare is wonderful, but this particular play suffers from being not only one of the most over-referenced texts ever written, but the most misinterpreted storyline ever. Every time I hear someone refer to Romeo and Juliet as a love story, or compare themselves and their lover to Romeo and Juliet, a part of me dies. That play is a tragedy, and a cautionary tale about taking young love too seriously. Romeo, at the beginning of the play, is head over heels for a woman named Rosaline, and within a matter of days, meets Juliet and pulls a complete 180. Keep in mind, now, that Romeo and Juliet's entire romance lasts less than a week before they kill themselves. How is it not glaringly obvious that the implication is that if they had only stayed alive, they probably would've gotten over each other in a few weeks at most? That's not a love story. Romeo and Juliet are idiots, and they die. That's why it's classified as a tragedy. Take that to its logical conclusion and you quickly realize that if you change the ending of Romeo and Juliet, (I'm looking at you, Gnomeo and Juliet) you don't just eliminate the moral of the story, you reverse it.
Warm Bodies, rather like a Taylor Swift song, uses Romeo and Juliet as a weak metaphorical basis for the timeless plot of two lovers on different sides of a conflict. From the names (R and Julie), to the balcony scene where Julie conveniently speaks her diary entry into a handheld tape recorder (despite the fact that in a zombie-infested society of limited resources, using a pen and paper is a million times more likely), to the character "M" as a zombie version of Mercutio, there are plenty of little references that make the metaphor clear. What I've heard from people who enjoyed the book and/or movie is that it's a great love story about overcoming the odds, and sacrificing everything to be together. I think Marion intended it that way, too. Which is why, like a great, uneducated clod, he used Romeo and Juliet as his base—of course! What a beautiful love story!
But what Marion was actually doing by employing and then modifying this plotline so that Julie and R could be together at the end is saying something akin to Shakespeare, I like your stuff and all, but I completely missed the meaning of your tragedy, so I'm going to give it a happy ending and nullify every single point you were trying to make.
But hey, Romeo and Juliet is a pet peeve for me, so maybe that part isn't such a big deal to some readers. "Hey," you guys might be saying. "Cut the English Major bullshit. All I want is something to entertain me!" And guys, really, I agree! I prize entertainment value very highly in popular literature. Which is yet another reason why I hated this book. Warm Bodies coasts through the first hundred or so pages on how ~*interesting*~ it is that R is a zombie, not bothering to introduce almost any relevant plot points, and instead dwelling on things like how the zombies train their young (completely irrelevant to the story), the process of zombie marriage (completely irrelevant as well), and how extremely dull and slow-paced the zombie lifestyle is (illustrated, of course, through dull and slow-paced writing—yawn). After the reader has sludged through those first hundred pages with the speed of an arthritic turtle wading through tar, we get a change of scenery—finally!—and spend the next eighty pages explaining how the stadium complex where the humans live functions. Keep in mind that this book is only a little over two hundred pages long. Ten percent of this book is actual action. Maybe less.
Now, don't get me wrong. I don't think books need to be 100% action. I think things like character development are extremely important, and it's totally awesome to have lower-key scenes where we get some insight into the people on the page. Which brings me to the character development. Or...lack thereof.
The two main characters are obviously R and Julie. R as a character is interesting solely because of his circumstances: he is a zombie who doesn't want to be a zombie anymore. That's great! It's a great start for a strong character. But that's all it is. His character ends up never developing beyond the fact that he's a zombie, and isn't that so funny and isn't that so quirky, so he never actually develops any character traits that matter. His only real defining trait beyond his zombiehood is his love for Julie, which is problematic in itself. There is nothing about her as a person that draws him to her.
And small wonder, because Julie is just as poorly developed as R—in fact, she's probably worse. Any actions or words that started to define her as a unique individual ended up being contradictory. In some scenes she's terrified and grows paralyzed with fear; in others she's bold and action-oriented. In some scenes she cares about family; in others she's completely disconnected from it. In some scenes she's shockingly trusting; in others she's extremely guarded. All that her traits really illustrate to the reader is that she behaves in whatever way will best complement the plot at that point. R needs to confront his fellow zombies? Wow, Julie sure is a scared little creature! The main characters need to leave the airport? Wow, Julie, you sure are bold!
Marion gives her a female best friend, a rebellious nature, daddy issues, and a romantic history, but even with all of that, her character still falls flat. And, I hate to get all feminist on you guys (oh wait, no I don't), but I think we all know why: Julie's desire for R parallels his return to humanity. The more human he gets, the more she falls in love with him. This is 100% typical nice guy syndrome right there on the page. If he is able to return to humanity and become a good person, he wins the girl.
Now all that's left is Perry. I've tried a few times to voice how much I hate Perry as a plot element, but at this point my review is getting really long, so I'll just say: Perry was a weak and purposeless addition to the plot whose only purpose was to help R learn about Julie so that Marion didn't have to actually write any meaningful interaction between the two main characters. And that's all I'll say on the matter.
Oh! And I think the kiss-that-turns-Julie-into-a-zombie at the end was totally stupid and unnecessary.
Alright. I'm done.
My final verdict: I don't recommend it.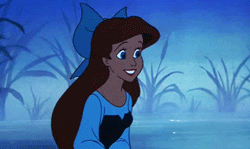 Have you read Warm Bodies by Isaac Marion? What did you think? Tell me in the comments!