Hey guys, and welcome to my second book review! You can check out my other reviews here.
And remember, I always like a conversation more than a monologue—make sure to comment with your thoughts and ideas, whether you've read the book or not, and don't be afraid to engage in conversation with other commenters.
"Fallen" by Lauren Kate was one of a long list of recent young adult fantasy novels recommended to me to start this book review segment off. It, like Divergent (and The Hunger Games and Twilight and Tithe and Poison Study and Wicked Lovely and Sabriel and—let's be honest, most young adult novels), is the first in a short series. It was written in 2009 and Walt Disney Pictures has apparently picked up the rights to all four books, so we might be getting a movie of the series.
I might as well warn you guys up front—I didn't like this book. Like...at all. So if you love it and will get offended by me disagreeing with you, turn back now!
Light spoiler warning—it's almost impossible to talk about any book without giving away some basic plot elements. You've been warned!
I don't mean to head off each of these reviews by comparing it to another book, but I have to say that I got a distinctively Twilight-y feel from Fallen pretty much right off the bat. It should be no secret by now that I am not Twilight's biggest fan, and in fact harbor a strong dislike for the whole series, so this is not a good sign. Like in Twilight, there is a somewhat bland main character who shows no particularly interesting personality traits. This girl goes to a new school and, without any effort whatsoever, immediately captures the attention of two extremely attractive immortals (who are of course at odds with each other.) Also extremely similar to Twilight: the rude, pushy, controlling love interest, and his efforts to avoid getting involved with her "for her own safety."
The basic premise of Fallen is that the main character, Luce, is sent to a super hardcore, really unrealistic reform school after she was suspected but not convicted in the murder of a boy from her school. When she gets there, thus begins the dramatic struggle between the two really hot guys that she immediately meets and develops feelings for. In fact, we don't learn much of anything truly relevant to the plot until the last chapter, in which Luce asks a bunch of questions and the other main characters answer them in what is truly one of the weakest examples of exposition I've ever had the misfortune to read.
Now, I hate to set a precedent for ranting about first person narratives in these reviews, but the exposition problem is only half due to the fact that the author spent way more time and energy on writing in sexual tension than she did on the plotline; the other half is due to the fact that when something is written in first person, the reader only knows what the main character knows. That means that when the main character is kept in the dark for the entire book (observe: my primary issue with Catching Fire), the reader ends up being in the dark, too. Since Luce doesn't know anything that's going on until almost the last chapter, neither do we, which means that the plot needs to be explained to us in retrospect instead of experienced over the course of the novel.
And—I swear, guys, I'm almost done ranting—the worst part is, the romance that is so heavily focused on isn't even done well, because the premise (warning: this is actually a spoiler) is that Luce is reincarnated over and over again and is drawn to the love interest each time because of their enduring love. What that means is that they never have to fall in love—she just experiences this inexplicable draw to him, despite his efforts to keep her at bay, and spends much of the book internally monologuing her self-doubt and inability to read him. There's kissing and heart-pounding and longing, like all good young adult romance, but there's no actual romance to back it up.
Finally, and this is more of a stylistic note than anything, but...if you're going to theme a book around angels, why not involve more interesting biblical symbolism and reference in the book? There was an incredible opportunity, but religion is barely mentioned in the book, which makes the ultimate discovery of angels and mention of baptism, hell, etc. kind of...awkward, overall.
I realize that I have to end on something positive, because this was an extremely harsh review, so I'll try: this book was better than Twilight. Sorry, guys. That's the best I can do.
My final verdict: I would not recommend it.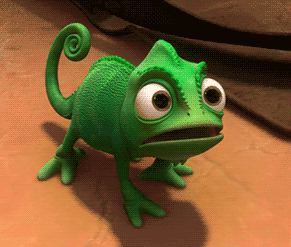 I think it's important to remember that you can recognize flaws in something and still enjoy it (e.g. I'm a feminist who's obsessed with Disney princess movies). If I can achieve only one thing with this review series, I would like it to be encouraging other readers to read critically. Engage your mind! That's what reading is for!
Have you read Fallen by Lauren Kate? What did you think? Tell me in the comments!